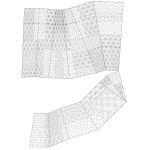 Mireia Luzárraga + Alejandro Muiño // takk
For the "temps de flors" exhibition in girona (time for flowers), we...
SPAIN LAB BLOG
This is the SpainLab blog. Here you can find all the updated and most recent post about the activities and events of the SpainLab. In this section you will find information from: 1. The seven architects that will represent Spain in the Spanish Pavillion at the Biennale di Architettura di Venezia 2012, 2. The Scientific Committee, in the form of interviews and short critic texts 3. Spanish innovators that will be posting their innovative project to be digitally represented in Venice. 4. Young innovators from several schools around the globe that will share their innovation findings in this blog.