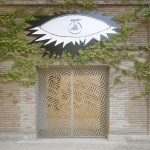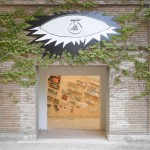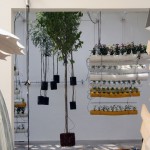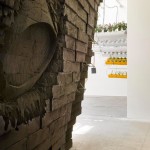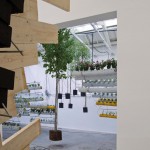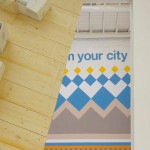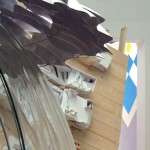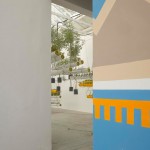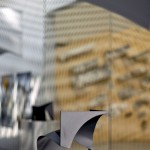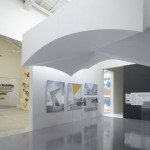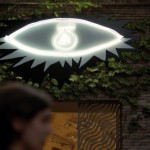 Spain Lab
4 texts to get into the SPAINLAB
SPAINLAB, by Anton García-Abril.
At this 13th Venice Biennale, the Spanish pavilion is participating convinced of the need to defend architecture that stems from committed research and creative freedom. We understand that setting a common ground is based on the recognition of individuals. Only through personal intuition can architecture progress while taking care of society's needs.
Spain is culturally diverse, intellectually rich, bold, imaginative and productive. And our best architecture reflects that. Now, when spirits seem to slacken at the pace of the world economy, we find it is just the time for reflection, consensus and rebuilding the systems that have made our society a delicate machine. We have to reinvent everything, because everything changes. We have to innovate so as not to be left behind. And we have to bring down the barriers that prevent creators, scientists, students and workers alike from carrying through with their tremendous effort.
SPAINLAB would like to display this positive attitude and put forward a new value system based on excellence, research and free teaching to new generations who are sure to better understand the complex, changing world that we live in today. Over the last few decades, Spain has been admired for its capacity to produce, for its drive in both the economy and social issues, and for the quality of its architecture, which faithfully reflects all of this. And our architecture continues to meet with international acclaim, no longer because of its overall volume, but rather due to the extraordinary worth of its architects whose own designs, each in its own way and in its own environment, are able to break through the barriers of commonplace. And they do this singlehandedly by casting light on the challenges ahead, by building their own languages and systems, and by seeking their own space.
SPAINLAB wants to show the world this spirit by outlining the future of architecture as the sum of individual adventures where new territories are chartered, new partners are sought and progress never before seen can be forged. The selection of talent gathered by the Spanish Pavilion this year reflects only a small sample of our country's architectural heritage. Spain has been exemplary in its way of understanding life and the work of architects on all scales, from industrial design including the reinvention of sanitary fittings, to the structuring of a world urban development system through a new protocol for all cities to join by consensus. All of the professionals are able to do this and they are all attempting to do so in their practices. They balance their time between research, teaching, and exercising the profession of architecture through public or private initiatives. This is how they share their knowledge with society, heeding the demands they understand to reflect the needs of the immediate future. Without being called upon, facing the many difficulties stemming from rejection of anything new, of change, they generously put their work forward. But they have met with the success because in society, inherent talent always prevails over adversity. The curators and our whole team have worked to afford this free working space for the architects chosen to represent Spain. The pavilion is built from scratch and fleshed out so that the visitors can take a walk through and penetrate each studio's own intimacy, the concerns and findings of each studio's teams. The idea is for the visitor to come away with a surprising, new, refreshed vision of Spanish architecture. In previous Spanish pavilions, the overwhelming aim was to integrate, geographically and generationally speaking. The exhibition's accompanying platforms will serve as hubs for exchange of ideas among the scientific community and society. And the pavilion will be open to new designs by students, institutions and companies in order to issue an urgent call for innovation and regeneration in our architecture.
At SPAINLAB, our keenness on creativity, rigour, and knowledge, and the poetics of our action is what brings us together. And what sets us apart is our heritage, our being. And that is what sets our architecture apart with it. What brings us together is life's divergence, the boldness with which we face life, the vision of a much better world and the conviction that we can help build it.
Antón García-Abril